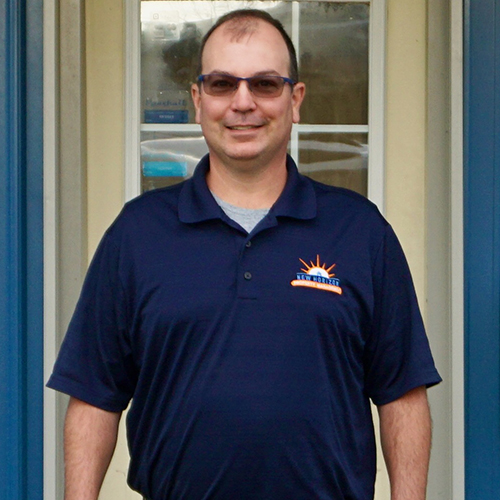 Chad Bischoff
Owner, Sales
Chad started his own business at the bright young age of 18 and has been self-employed ever since. He began with the selling of chain saws which led to lawn mowers and his experience in the lawn care industry grew from there. In May of 2009, he purchased a small gutter business called Gutters R Us. He kept the name and began growing the business basically from scratch. Today we work all throughout Calhoun County and occasionally outside of it. In 1993 he started doing snow removal and continues to do so today. Under New Horizon Property Management, this part of the business has continued to grow. We also offer lawn mowing and maintenance programs, landscaping, Bee Safe Organic Land Care including fertilizing and pesticide applications. His knowledge in all the above areas is what has helped grow these businesses to what they are today. Chad enjoys time with his family, hunting, and fishing in his spare time.
Gutters R Us
Stephanie Bischoff
Owner, Marketing & Advertising
Stephanie attended Western Michigan University and earned her degree in Marketing, Accounting & General Business. She took a job right after college selling advertising, which is how she met Chad. They married and now have two beautiful children. When at the office, she focuses on the marketing aspects of it. Outside of the office, she manages properties. In her free time, she enjoys spending time with her family, traveling, movies and reading.
Gutters R Us
Phil Hanks
Manager of Gutters R Us, Sales
Phil has worked with Chad for many years and came on board at the start of Gutters R Us. He's been instrumental in the growth and success of the company. Phil's vast installation knowledge has been put to good use the last couple of years as a manager and salesperson. He works hard for all customers to be certain each job is performed to their satisfaction. Phil lives with his fiancée and children in Marshall and enjoys spending time with them. In his free time, he likes to fish, camp, kayak and play poker.
Gutters R Us
Teresa Christensen
Office Manager
Teresa has been with the company for 5 years and keeps the business running smoothly! She handles everything from accounting & payroll to customer communications & scheduling. With over 30 years of experience, Teresa is a wonderful asset to our company. She lives in Marshall with her family and enjoys spending time with them. She also likes to travel, go camping, read or crochet in her free time.
Gutters R Us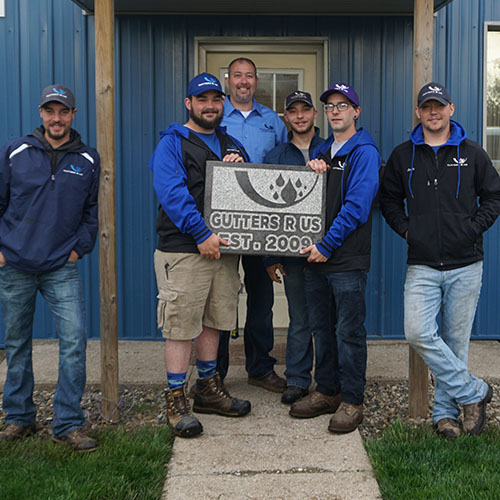 INSTALLERS
Gutters R Us employs full-time installers that have done thousands of feet of gutter and gutter protection. Our installers are full-time, trained employees, and never subs. Their hard work and knowledge are indispensable to Gutters R Us' commitment to excellence.
Gutters R Us
Gutters R Us offers residential
&

commercial services in Marshall, Battle Creek, Kalamazoo, Jackson, Charlotte, Albion, Olivet, Tekonsha, Coldwater,

&

Union City.